"GOOD ADVICE" – 14 min, drama/comedy
(Written and Directed by Andreas Tibblin)
"Good Advice" is a drama-comedy about Rasmus, ten years old, who decides to run away from home as he is tired of the way his parents are treating him. But before he leaves he decides to record a cassette tape with advice on how to handle life. His mother is pregnant and he plans to leave the tape to his unborn younger brother so he will get a better start in life than he did.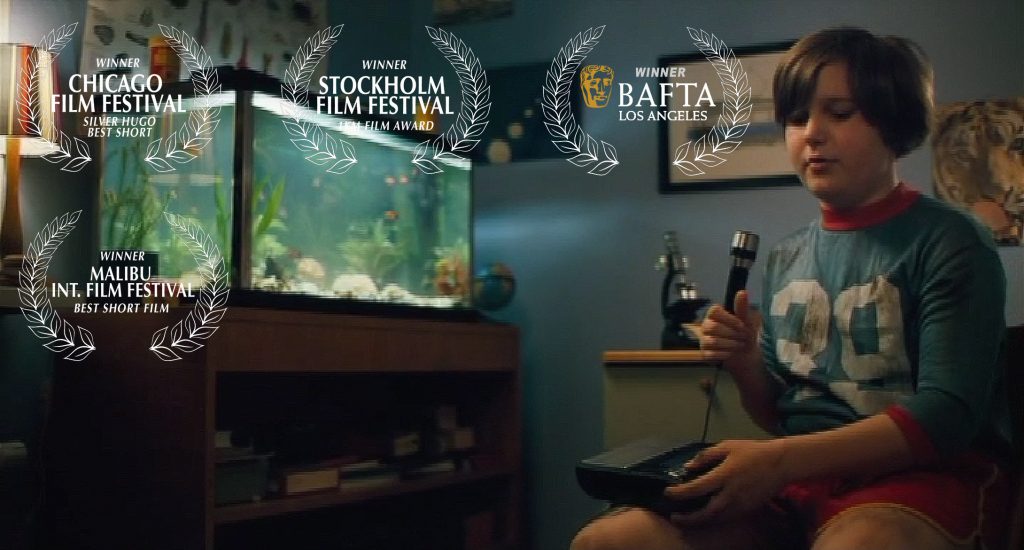 "WHEN ELVIS CAME TO VISIT" – 10 min, drama
(Written and Directed by Andreas Tibblin)
"When Elvis Came To Visit" is an intimate film about a small, but yet momentous, meeting. Young Elvis, whose family immigrated to Sweden from Iran, unexpectedly encounters a historic symbol of hatred when his mother leaves him in the care of a downstairs neighbor one day.